Looking back on this years WordCamp Europe in Berlin, we can't believe how lucky we are to be part of the WordPress community. We saw old friends and met new ones, kept the conference cool with our hand fans, explored Berlin, and learned a ton. In all, we think it was the best WordCamp yet. It's hard to pick favorite moments from this years WordCamp Europe, but we've done our best to break down some of the highlights here. 
The Venue
This years entire WordCamp from contributor day to after party took place in a single location, The Estrel. We were appreciative of how convenient it was to attend all parts of WCEU because the organizers were able to consolidate the activites without sacrificing quality.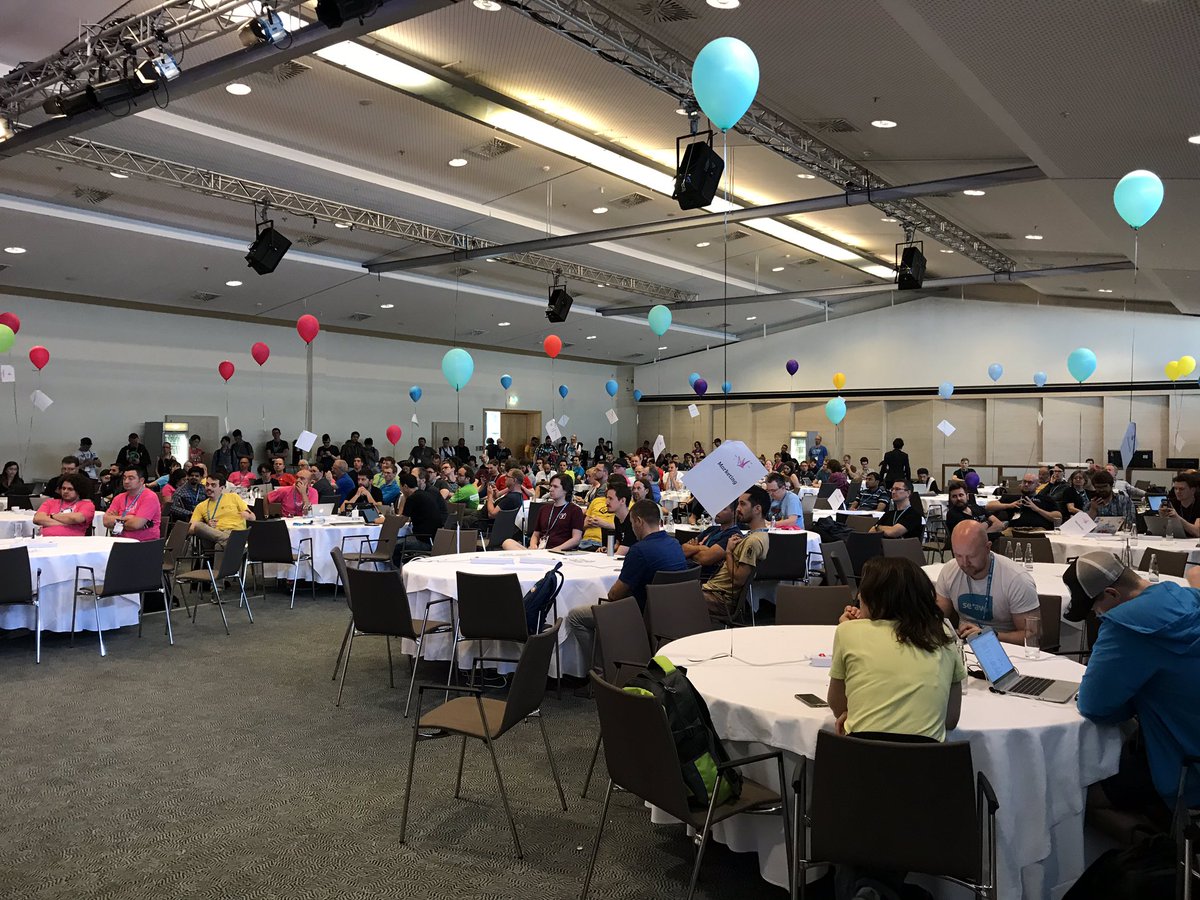 _
The Booth
Working at the booth is always a highlight for us.It gives us a chance to meet our clients in person and get the news out about Shifter. Getting your feedback is incredibly important for us, and hearing that feedback face to face helps remind us who we're working for. 
]
Berlin
A city packed to the brim with history and culture, exploring Berlin served as a source of enlightenment, sober reminders, and never-ending excitement. Of course, one of our highlights was a visit to the Temporary Bauhaus Archiv to learn a little bit more about the source of Shifters design for this years WCEU
The Volunteers
We felt that this years WordCamp ran especially smoothly and that's thanks to all of the folks who volunteered their time to make WordCamp possible.
Until Next Time!
From the whole Shifter team, see you next year!