Previously, we announced that we would be introducing a way for legacy users to upgrade to the new pricing model. We're now excited to announce that this function is now available!
If you are using a legacy plan and would like to upgrade your site to use the new pricing model, or create a new site using the new pricing model you may now do so. This will allow you to take advantage of new features as they are added to the newer plans.
How to upgrade to our new pricing plan.
The process of upgrading to the new plan is very simple.
Click on the Site you want to upgrade to the new plan and go to the Site Settings page
Click the Select button for the desired plan in the Update plan menu at the bottom of the page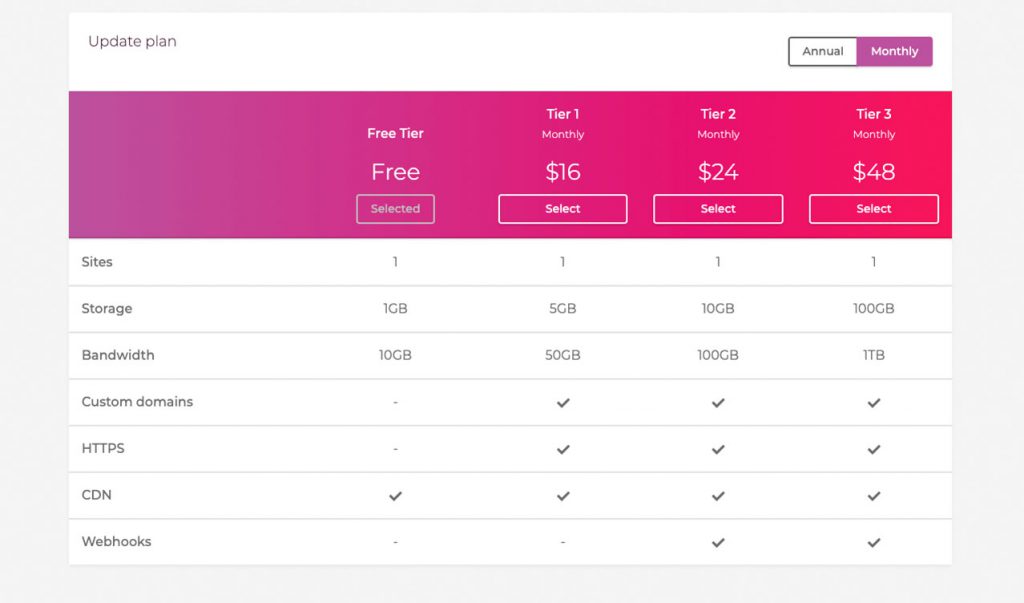 Check to confirm that your plan has changed
Check a sites subscription tier by navigating to Settings and checking its Current Plan.
You may also manage all of your subscriptions by navigating to your Account page and clicking the Subscription tab. 

Creating a New Site Using a Legacy Plan
If you already have a Shifter legacy plan, you will be asked which plan you would like to use when creating a new site

If you do not have any remaining sites covered under your legacy plan, you will need to choose to use the new pricing plan.
Additional Information
Under the new pricing plan, you will now be billed on the first of each month. On the previous plan, billing began on the subscription start date. For Example, If you are using both the legacy plan and the new plan, you will be billed two times a month. Once every 30 days from the subscription date of your legacy plan, and once at the first of the month for the new plan.
With the new plan, the first month's billing will be prorated based on the start date of your subscription.
We will continue to release new features and useful functions under the new pricing plan, so give it a try if you haven't yet and stay tuned for more.
If you have any questions concerning your Shifter plan, please feel free to contact support.

Thanks for using Shifter!